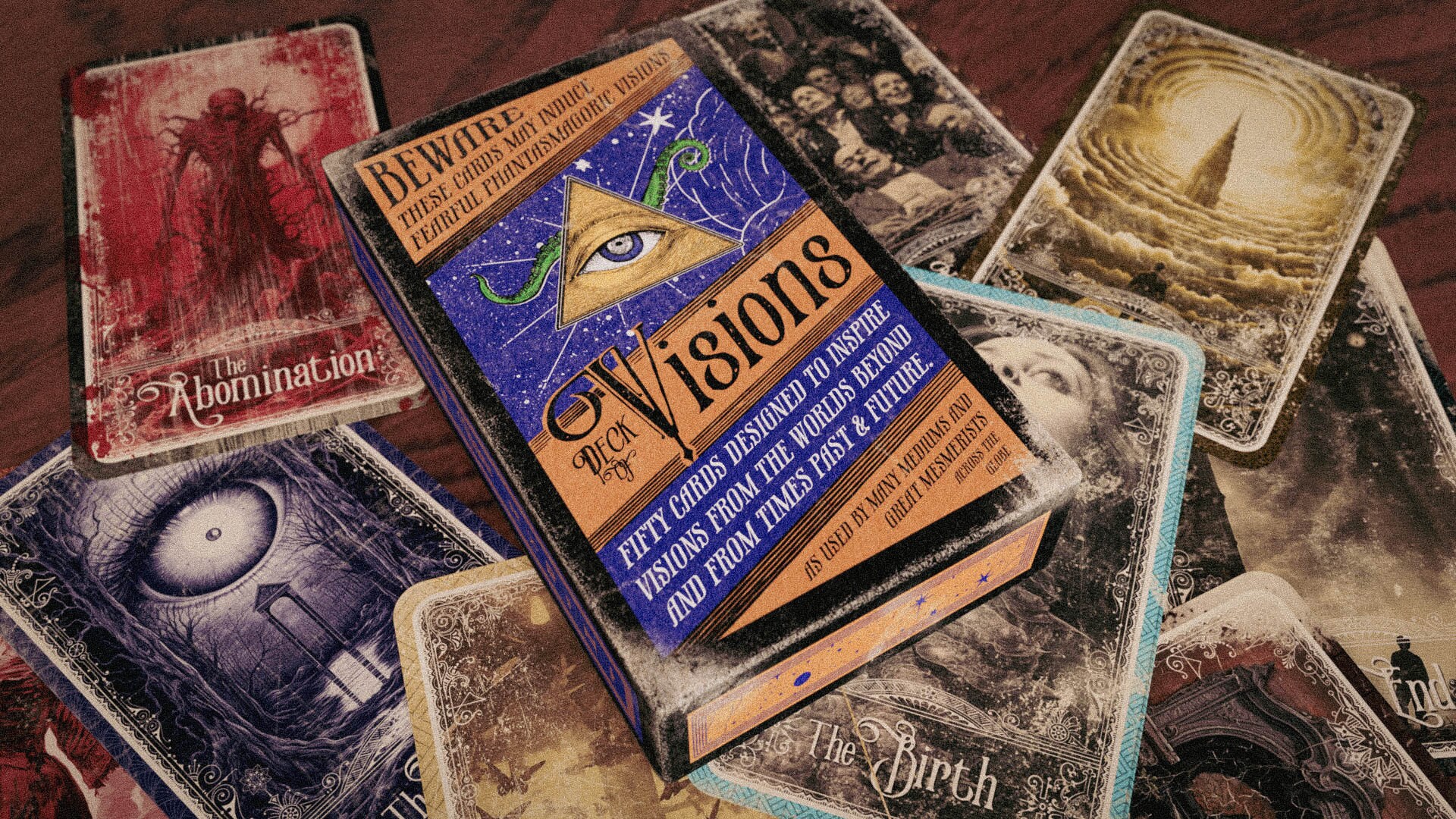 This tarot sized deck features 50 cards to work as visions, dreams or prompts for characters or campaigns in Call of Cthulhu or similar games.
They are all suitably distressed with age and are meant to seem like an early 20th century pack of strange Tarot cards...
So please keep an eye on our store!